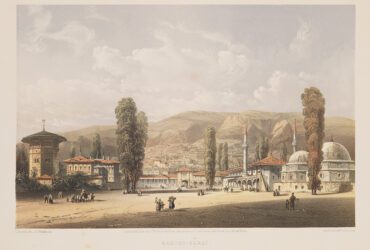 What is Sarai?
"Sarai" means "a place to travellers' night stay". This is a historic inn on a roadside, or resting place, where travellers used to take rest after their day's travel. All along the highways, there are Sarais, the old roadside inns built to provide travellers with a comfortable stay. Sarais were built by rulers, nobles, and philanthropists back in the olden days when hotels were not available to travellers and pilgrims.
Facilities
Sarais had common rooms for guests, as well as spaces for horses, camels, and bullocks used by travellers. Usually, these inns charged a very small fee, but a few facilities were free, since they were built by nobles or royalty seeking benefits in the next life. If travellers were traders, they were also allowed to keep their goods at the Sarai, where special arrangements were made to ensure safety. Historians say that in medieval India, thousands of inns were constructed on the highways to make available night stay facilities to travellers, where food and entertainment etc., were provided. The travellers used to relax their day's fatigue in these inns and then move forward towards their destination.
Sarais on the Mughal-era Agra-Lahore highway, one in Badarpur and another at Nizamuddin, was provided with a Qatr (walled enclosure to hold travellers' goods).
Regulation
According to documents available on the Central Governments' website, during the British period the 1867 Act on Sarais was passed for the regulation of Padaos or stopping places, and the Sarais, or government buildings, used at the mufassil to provide shelter and lodging to travellers. Section 7 of the Sarais Act indicates that, among various duties, Sarai keepers including the protection of travellers, shall not be discriminated against upon the ground of payment of service charges. Using this Act, one may use washrooms in any hotel and demand water without charge, including in a five-star hotel. With this definition, all types of travellers' commercial accommodation such as guesthouses, hostels, and hotels are covered under the Sarais act.
Ruins and remenants
There are ruins of old Sarais scattered at various places in the Indian subcontinent. From the Indian subcontinent to Central Asia, Macedonia and Russia the resting place for travellers, in old days was known as Sarai, Serai, or Saraj. These terms are still in use as the names of human settlements. The history of Sarai in India is very old. Even though the Sarai has ended today, human settlements named Sarai are still present across the country. There are many human habitations having Sarai in their names like Dado Sarai, Tota Sarai, Shahaji Sarai, Bua Sarai, Neb Sarai, Kalu Sarai, Jia Sarai, Ber Sarai, Lado Sarai, Katwaria Sarai, Yusuf Sarai, Saraban Sarai, Gattu Sarai, Sarai Kabiruddin, Sura Sarai, Hameed Sarai and Sheikh Sarai in Delhi the National capital region of India. Sarai Rohilla is one of the busy railway stations in Delhi. Apart from this, many cities like Mughalsarai, Begusarai, Lakhisarai and Laheriasarai are still in existence in India.