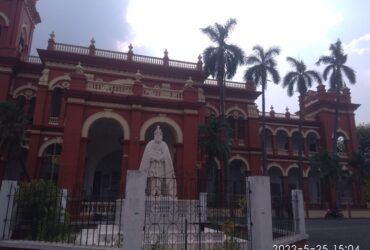 # Tourist Spots in Bihar
A gorgeous destination, rich in history, Bihar offers several sightseeing spots. The state offers a lot of sightseeing places of tourist attractions. From the virgin landscapes to popular sightseeing spots, we listed some best places to visit in the Bihar state. There are many things to do in Bihar, including historic sites and the wealth of our cultural landscapes, mystical forts, and ancient markets.
Apart from Patna, which is the capital of Bihar, there are so many attractive, spiritual places to visit Bihar. The destinations include some of the best Buddhist places in Bihar such as Rajgir, Gaya, and Nalanda. There are different places to visit here, Gaya is one of the most important places to visit Bihar due to its connection to the Enlightenment of Lord Buddha.
Bihar has been a little-known tourist destination in the country for years. One can also find the popular Ashokan Pillar which further adds more allure to this incredible travel spot of Bihar.
It is considered one of the most important Buddhist pilgrimage sites in the world since the Buddha became enlightened by meditating beneath the Bodhi Tree here. The Mahabodhi Temple is a Buddhist shrine and a UNESCO world heritage site located at Bodh Gaya. Bodh Gaya is a pilgrimage destination for Buddhists; every year, thousands of pilgrims visit Bodh Gaya.
Once in Bodhgaya, make sure to visit the archaeological museum and monasteries, which were built by people from several Buddhist countries, and are some of the major tourist spots of Gaya. Let us talk more about Bihar's Most Beautiful Cities & Tourist Places. Patna, the capital of Bihar is pretty well known. In contrast, other places like Bodhgaya, Nalanda, Vaishali, Rajgir, Pawapuri, and Kesaria are some of the best-rated destinations in Bihar which see tourists coming from all over the country as well as abroad. The best tourist attractions include the University of Nalanda, the Nav Nalanda Mahavihara, Pawapuri, and the Grand Stupa.
There are several other places of interest for tourists in the state like Bhagalpur, Bihar Sharif, Darbhanga, Katihar, Munger, Muzaffarpur, Rajgir, Vaishali, Nalanda, Arah, Begusarai, Purnia, and others. Jalmandir, at Pawapuri, Bihar is a major pilgrimage site of Jains, highly venerated since Jalmandir is understood to be where Lord Mahavira left this world in 500 BCE. Nalanda draws attention from Buddhists as well as Jains since this is the location where Mahavira, the most renowned Jains Tirthankara, stayed during the fourteen monsoons, while Lord Buddha delivered lectures to his devotees in front of the mango groves. Kundalpur, a village in the West Champaran district, is where a memorial has been built for Hiuen Tsang, an intrepid traveller from China, who visited Nalanda in the fifth century CE.