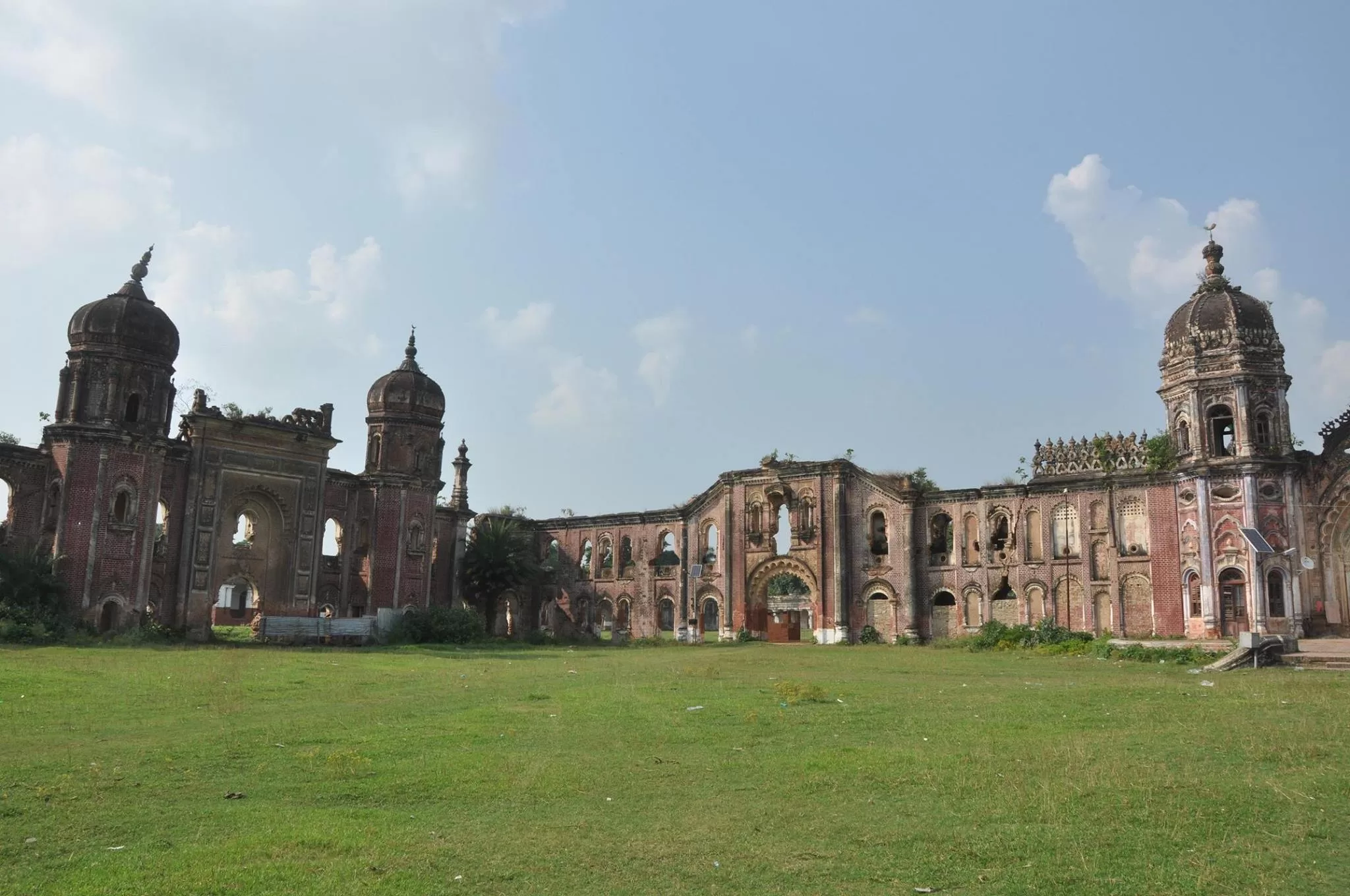 The Rajnagar fort, which is also commonly known as the Naulakha Palace, is a prominent historical landmark situated in the town of Madhubani in the Indian state of Bihar. The fort was built by Maharaja Rameshwar Singh, of the Raj Darbhanga estate, in the early 20th century. The fort is a testimony to the architectural prowess of the Indian style of architecture and is a true reflection of the grandeur and opulence of the Raj era.
The Naulakha Palace is a significant historical monument in the region and is known for its impressive architecture, intricate carvings, and beautiful paintings. The palace is believed to have been constructed in the early 20th century and was once the residence of the Maharaja.
Since 1934, this once magnificent structure which used to be the residence of the royal family now stands there like a Khandahar because it was completely destroyed by the severe earthquake.
Maharaja Rameshwar Singh was known for his love of art and architecture. He had a great fascination for the Indian style of architecture and wanted to build a fort that would reflect the splendour of this style. The construction of the fort began in the year 1915 and was completed in 1929. The fort was built on a sprawling 28-acre land that was surrounded by a moat, which was filled with water from the nearby river Kosi.
The fort is an impressive structure that comprises a number of palaces, halls, and courtyards. The architecture of the fort is a fusion of Indian and Mughal styles. The fort has a grand entrance gate that leads to a vast courtyard. The courtyard has a large water fountain in the centre.
The fort also houses a number of temples that were built by Maharaja Rameshwar Singh. The most prominent of these temples is the Shiv temple built on the South Indian model, which is located at the highest point of the fort. The temple has a beautiful dome and is adorned with intricate carvings and paintings. The fort also has a Durga temple and a Kali temple.
Today, the Rajnagar fort is a popular tourist attraction and is visited by thousands of tourists every year. The fort has been maintained by the Bihar government and is a true reflection of the rich cultural heritage of India. The fort is a testament to the skill and craftsmanship of the artisans of the Raj era and is a proud symbol of India's architectural legacy.