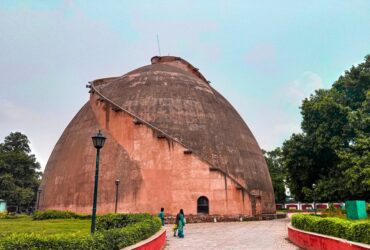 Golghar or Gol Ghar, literally meaning the rounded house was built as a grain storage facility in order to guarantee a continuous supply of grain in case of any other crisis. It is located west of the Gandhi Maidan in Patna, the capital city of Bihar, India. The Golghar was designed by Captain John Garstin of Bengal Engineers, and it was built in 1786. British engineer Captain John Garstin created Golghar as a storage facility for wheat. Although the architect for the construction was British John Gartin, scholars think the unique shape of Golghar has Indian origins, since locals had been building conical grain silos for centuries.
Golghar came about as a result of the devastating 1770s famine that killed almost 10 million people across the regions of Bengal, Bihar, and present-day Bangladesh. Surprisingly, there are no other replicas of Golghar, and it seems there is just one built at Patna, nowhere else.
Golghar is one of Patna's best-known landmarks, it is an enormous grain storage facility which displays a stupa style of architecture. Golghar is one of the most prominent historical monuments. At the time it was built, Golghar was once the tallest building in Patna. Being of Patna's significant landmarks, many people only know Patna for that famous Golghar building.
Golghar, one of Patna's best-known sites, is designed to look like a honeycomb. It was designed, conceptualized and built by Captain John Garstin, who was serving as a civil engineer for the East India Company. Alarmed at the disastrous effects of the famine, the East India Company, built this massive grain storage facility for the British Army. Golghar is known as a tourist and picnic destination today in Patna, whereas this building was given a fresh facelift in December 2017.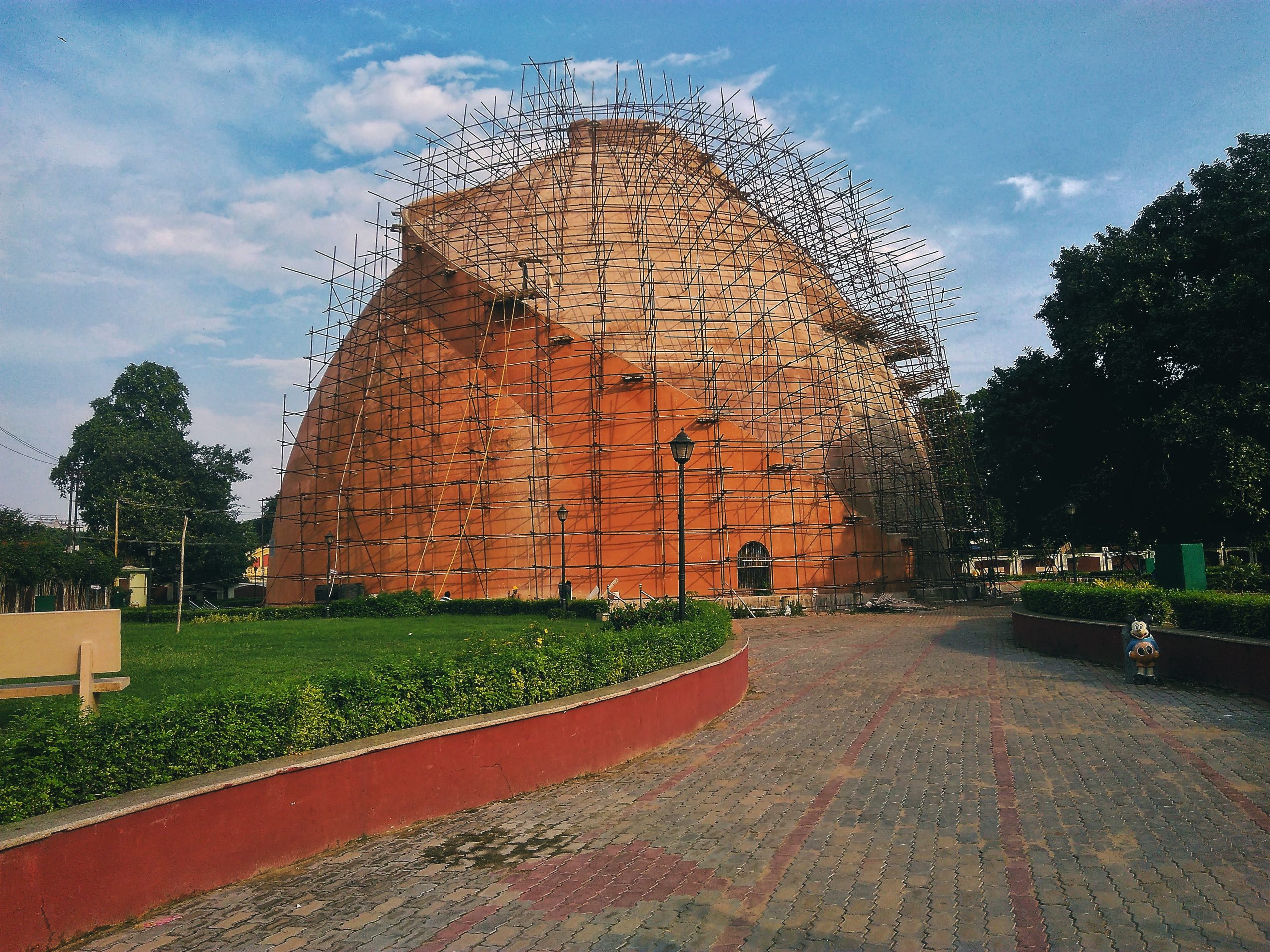 The Golghar also had a spiral staircase (outside) which had to carry workers carrying the grain up the end, then down to the other. One could ascend the Golghars summit through its 145-step spiral staircase. The Golghar summit offers panoramic views of Patna and the Ganges. Apart from being a storage facility, Golghar offers a stunning panoramic view of the whole city and the neighbouring Ganges.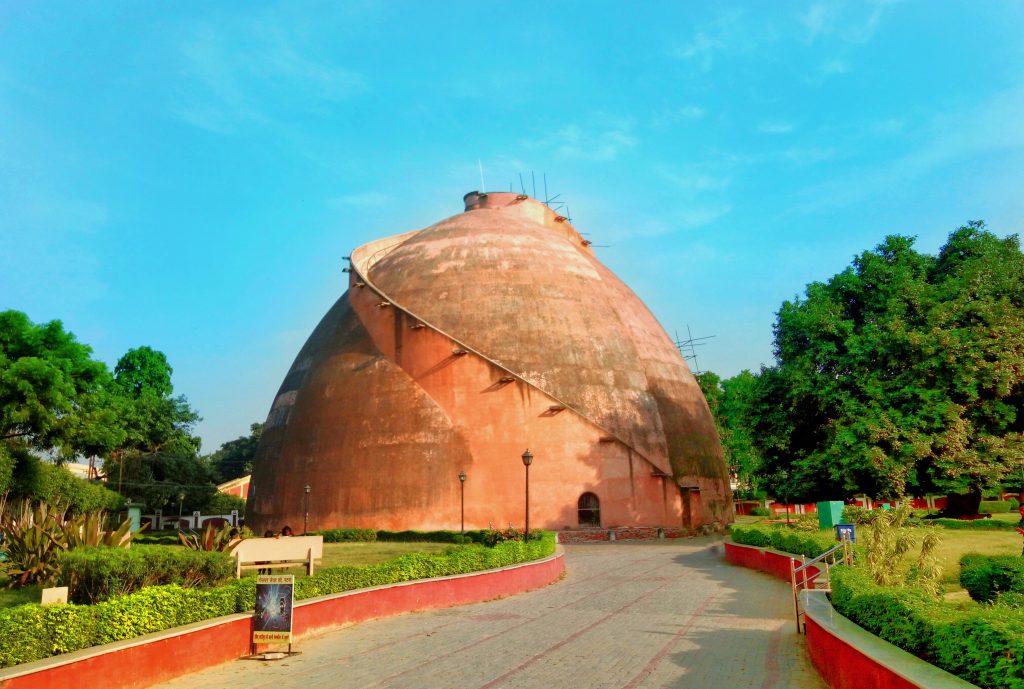 The Golghar is enclosed with winding stairs that provide an excellent view of Patna and the river Ganges flowing off its banks. A beautiful amalgamation of history and natural beauty, Golghar is located just outside the Gandhi Maidan, on the west side of Bihar's Patna.
# Golghar Patna