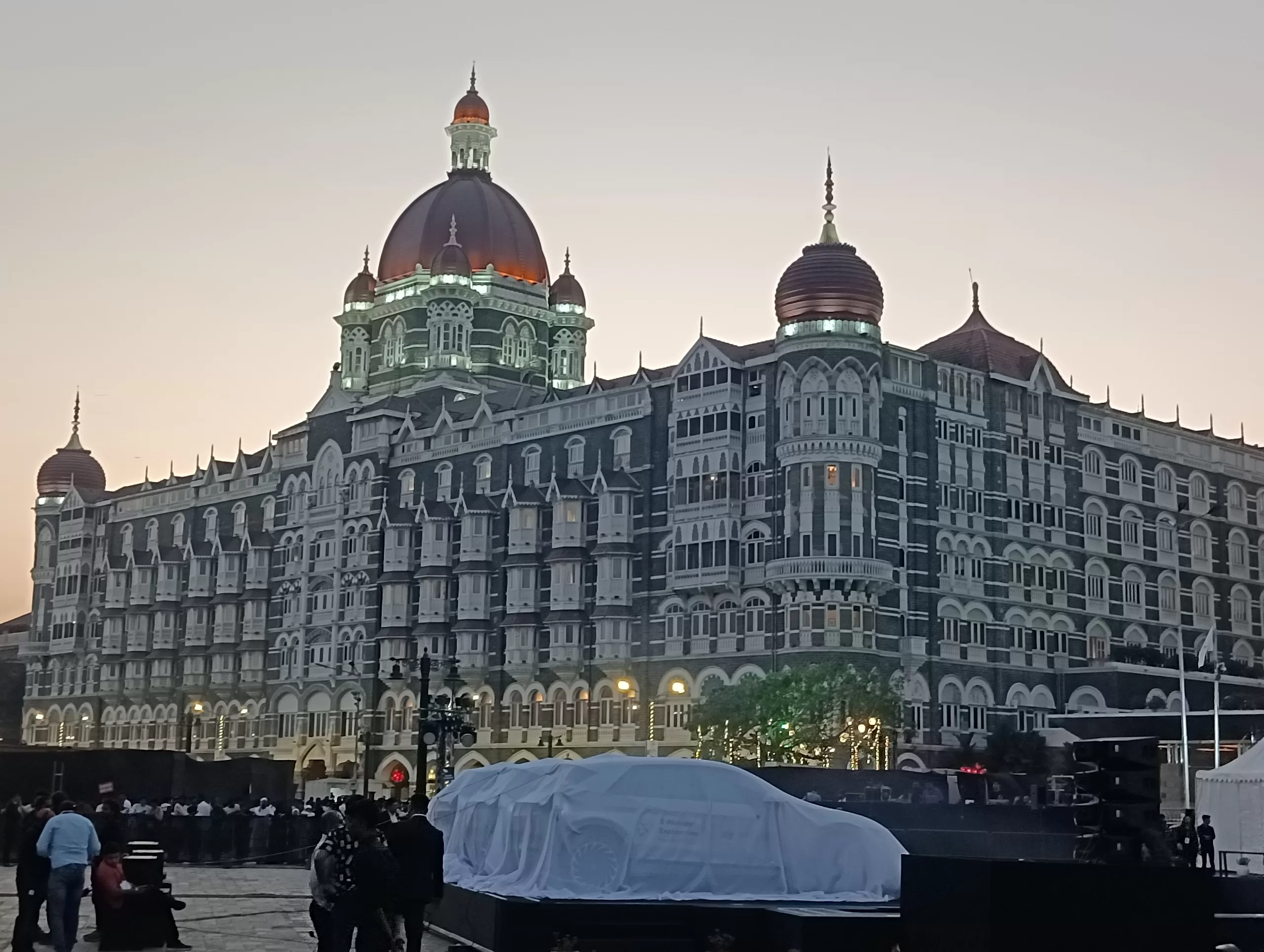 If you are looking for the perfect destination to stay in during your next trip to Mumbai, then The Taj Mahal Palace is the right place. The Taj Mahal Palace is a five-star luxury hotel located in the Colaba area of Mumbai, just steps away from the iconic Gateway of India. Whether you're travelling for business or pleasure, this is one of the best places to stay and experience all that Mumbai has to offer.
The Taj Mahal Palace is a heritage hotel, which is a gift by Jamsetji Tata to Mumbai the city he loved. The hotel is owned and managed by Indian Hotels Company Limited. It is situated at Apollo Bunder, a prime location in Mumbai. India's First Luxury Hotel "The Taj Mahal Palace" was formally opened on 16th December 1903 for guests.
From its wonderful views of the Arabian Sea to its luxurious amenities and services, The Taj Mahal Palace is truly a world-class hotel. The Taj Mahal Palace is the perfect place to stay for travellers looking to experience luxury, comfort and convenience. From the moment you enter its grand lobby, you will be surrounded by elegance, opulence and the finest quality of service and hospitality. The hotel features stunning marble floors, crystal chandeliers, ornate furnishings and exquisite artwork throughout. Guests can indulge in a variety of delicious cuisines at the hotel's award-winning restaurants or relax with drinks at one of its many bars and lounges. From its elegant décor to its state-of-the-art amenities, The Taj Mahal Palace is designed to make your stay as comfortable and enjoyable as possible. You can even book an appointment at their award-winning spa for some much-needed relaxation.
The Taj Mahal Palace also offers guests access to unique shopping experiences, with stores ranging from designer boutiques to local markets where you can find traditional Indian curiosities like spices and clothing. There are plenty of activities available during your stay too – from cultural events such as concerts and plays to adventure outings such as camel rides along Juhu beach or boat cruises around the bay area. With so many options, it's no wonder why The Taj Mahal Palace is considered one of the best luxury hotels in India – if not the world! Whether you're looking for a place for business meetings, special occasions or simply want an unforgettable holiday experience – The Taj Mahal Palace is sure to exceed all expectations!
After a day exploring Mumbai's famous landmarks or shopping in Colaba Causeway, guests can unwind in their luxurious guest rooms complete with plush beds and top-of-the-line amenities such as flat-screen TVs, minibars stocked with snacks and beverages, Wi-Fi access and much more. For those seeking an unforgettable luxury getaway experience in India's most vibrant city, The Taj Mahal Palace is definitely the best place to stay. Whether it's sipping on cocktails by the poolside while watching a beautiful sunset over the Arabian Sea or visiting iconic attractions nearby like Marine Drive or Chowpatty Beach – there's something special about staying here that will make your time in Mumbai truly memorable!
The hotel has 9 Iconic Restaurants & Bars, Luxury Shopping arcades and many more. With its world-class services combined with unparalleled comfort, this five-star hotel offers not only everything you need for business travellers but also all that pleasure seekers are after.
The Taj Mahal Palace has hosted kings, eminent dignitaries and personalities from across the globe. So, if you are planning your next vacation in Mumbai, don't miss out on this once–in–a–lifetime opportunity to stay at one of India's finest hotels – The Taj Mahal Palace! It is really a wonderful gift to Maharashtra by Jamsetji Tata.