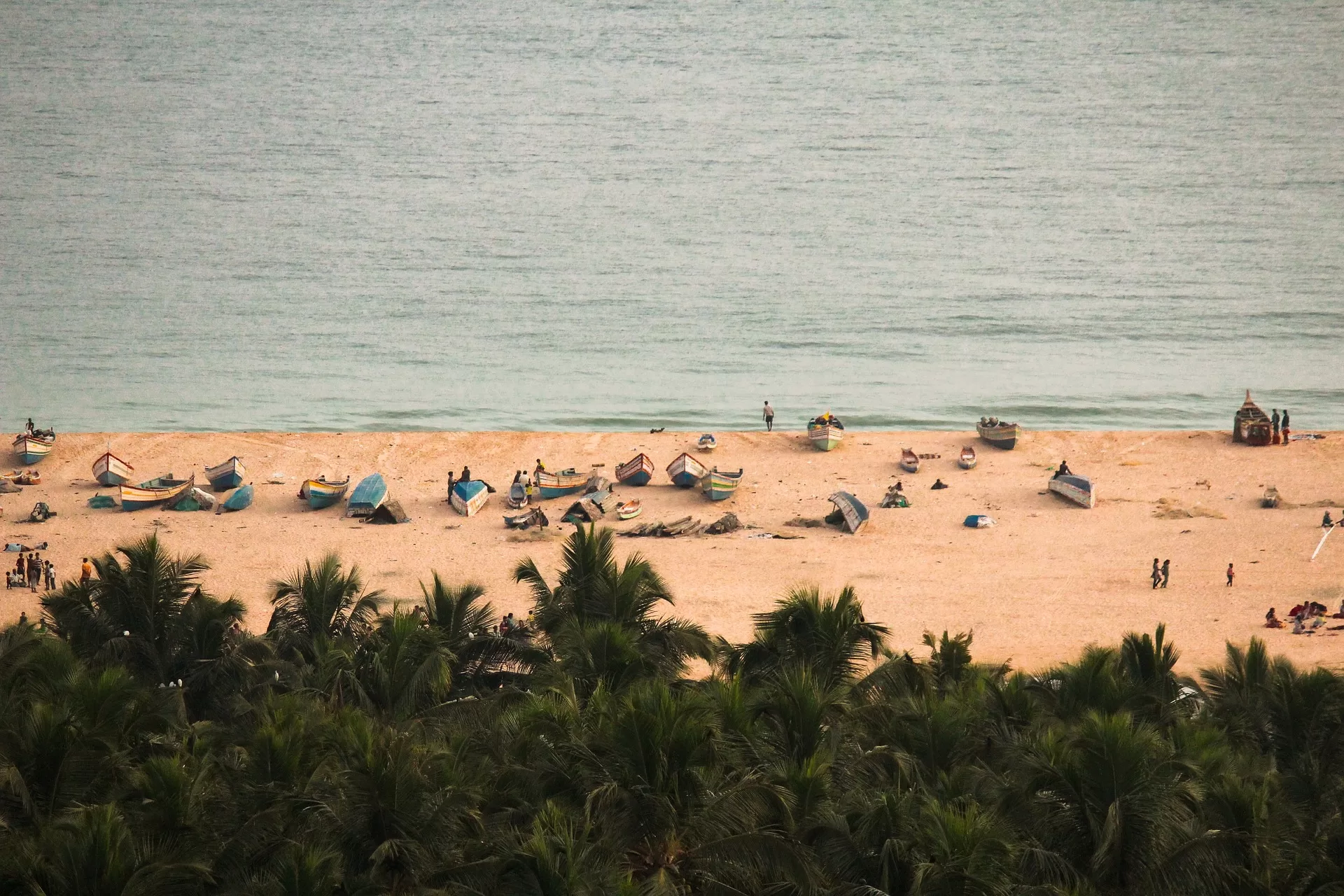 India is a vast country with a coastline of over 7,500 kilometres, so it's no surprise that there are many great beach destinations to choose from. Here are a few of the most popular beach vacations in India:
Goa: Goa is the most popular beach destination in India, and for good reason. The state has over 100 beaches, ranging from crowded party beaches to secluded coves. There are also plenty of things to do in Goa besides sunbathing and swimming, such as water sports, shopping, and nightlife.
Andaman and Nicobar Islands: The Andaman and Nicobar Islands are a group of islands in the Bay of Bengal. The beaches here are some of the most beautiful in India, with white sand and clear blue water. The islands are also home to a variety of wildlife, including turtles, dolphins, and sharks.
Kerala: Kerala is known as "God's own country" for its beautiful beaches, backwaters, and lush green hills. The beaches in Kerala are less crowded than those in Goa, and they offer a more relaxed and laid-back atmosphere.
Lakshadweep Islands: The Lakshadweep Islands are a group of islands in the Arabian Sea. These islands are known for their pristine beaches and crystal-clear waters. The islands are also popular destinations for scuba diving and snorkelling.
Puducherry: Puducherry, formerly known as Pondicherry, is a former French colony with a unique blend of Indian and French culture. The beaches in Puducherry are not as crowded as those in Goa, and they offer a more tranquil and scenic experience.
These are just a few of the many great beach destinations in India. When choosing a beach vacation, it is important to consider your interests and budget. If you are looking for a party atmosphere, Goa is a great choice. If you are looking for a more relaxed and secluded experience, the Andaman and Nicobar Islands or Lakshadweep Islands are better options. And if you are looking for a mix of culture and beaches, Puducherry is a good choice.
No matter where you choose to go, you are sure to have a memorable beach vacation in India.
Here are some additional tips for planning a beach vacation in India:
The best time to visit the beaches in India is during the winter months (November to March). The weather is warm and sunny, and the sea is calm.
The monsoon season (June to September) can be rainy and humid, but it is also a good time to visit if you are looking for discounts on hotels and flights.
If you are travelling on a budget, there are many affordable beach resorts and guesthouses in India.
Be sure to bargain when shopping at the beach markets.
Drink bottled water to avoid getting sick.
Be aware of the sun and heat, and wear sunscreen and a hat.
Respect the local culture and customs.